Ayurvedic Treatments
Helps for diseases like Vericose,Joins pain,Weight loss, All body joints pain, Asthma, Migraine, Sinusitis.. Etc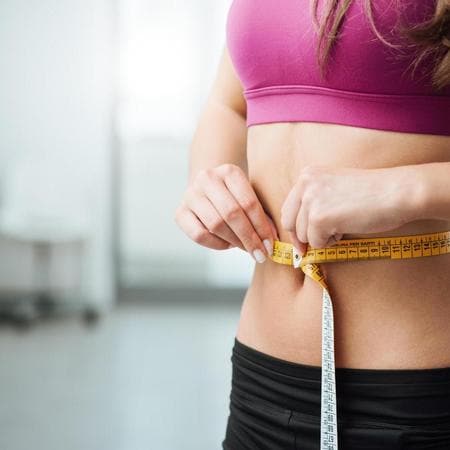 Weight Loss Treatments
Help to reduce the body weight, remove toxins, body purification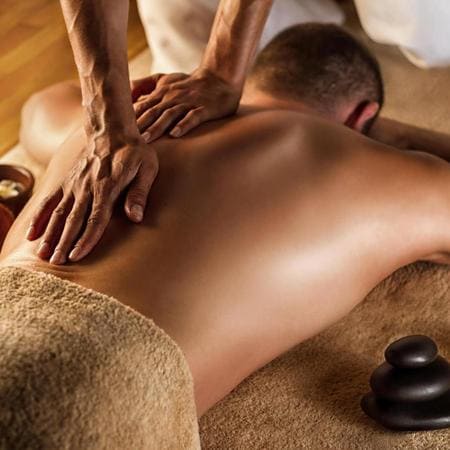 Ayurvedic Body Massages
Help for Tone up Muscle and Nerves. Increase blood circulation, Body flexibility, Stress Re leaf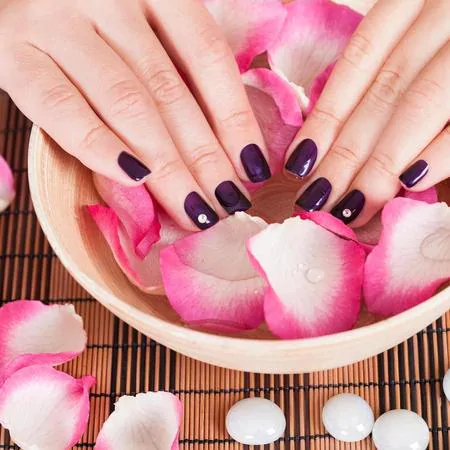 Beauty Treatments For Women
We provide Natural Face massages, Fruit massages, Facial's and Hair Packs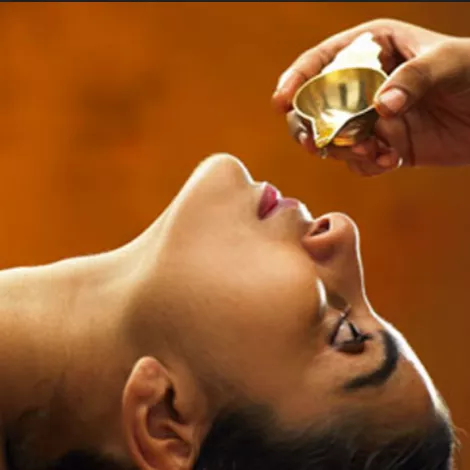 Nasyam
Get the therapeutic treatment for the nose, throat, sinuses and head by availing our nasyam treatment.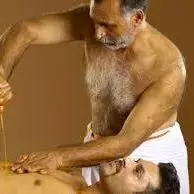 Pizhichil
Treatment for spondylosis, hemiplegia, Arhtritis, back pain, muscular dystrophy etc.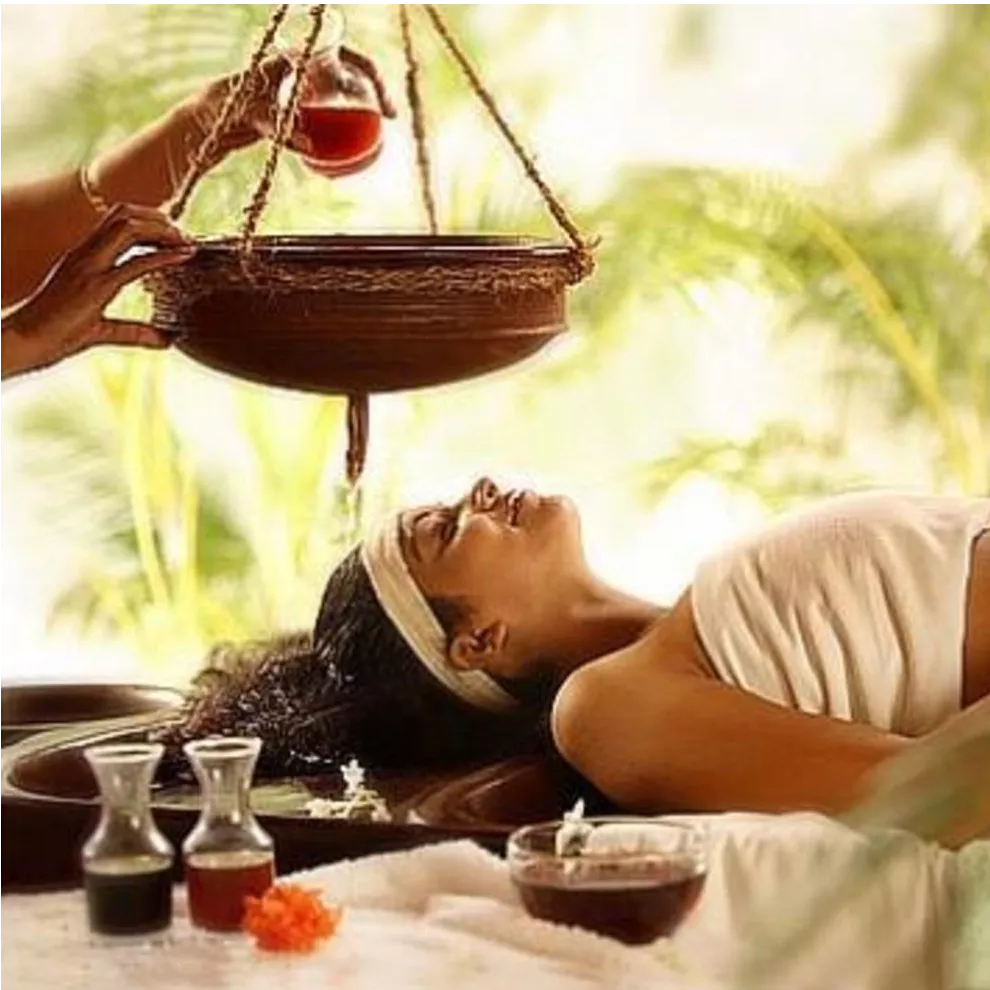 Dhara
Dhara is effective for several diseases like stress, sleeplessness and many degenerated brain disorders.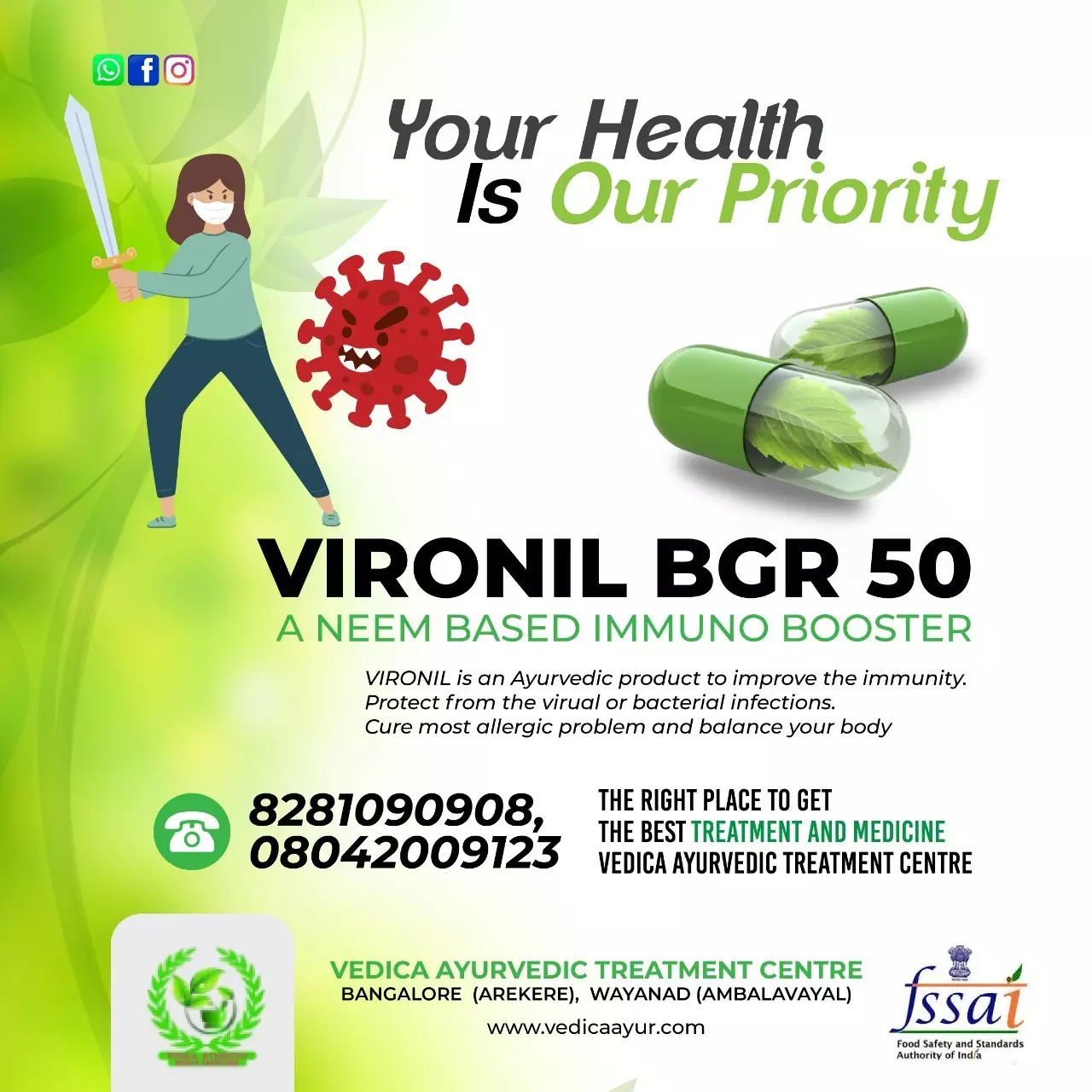 Ayurvedic IMMUNO Booster
VIRONIL is an Ayurvedic Product for Improving the immunity and helps Body from Viral / Bacterial Infections.